Aqua Gel Breast Pads (8pk)
Discover the soothing relief of New Beginnings Aqua Gel Breast Pads. Designed to cool and hydrate sore or cracked nipples during breastfeeding, these pads offer quick relief and gentle protection, allowing you to return to breastfeeding in comfort and confidence.
Cooling Breast Pads - Product Features
Sterile and Hygienic 

Clinically proven to cool for 3x longer than leading competitors
No sticky residue left behind
No nasty smells or odours 
Ultra-thin for discretion and comfort
Ideal for sensitive skin 
Mesh backing for strength and durability 
Vegan
Breast Pads Dimensions
Instructions for Use 
Wash hands before opening
Open packet and carefully remove the protective backing
Gently place the side previously protected by backing on the affected area. You will feel an instant cooling sensation
Prior to breastfeeding, remove the pad and place it to the side on a clean surface. Do not rinse pads with water.
Start breastfeeding, then reapply after. 
Caution
Use gel breast pads only as directed. Keep out of reach of children. For external use only. Do not use if the foil bag is open or damaged. If you experience bleeding or a burning sensation, contact your healthcare professional. Not for individual sale. 2pcs in one foil bag. 
Cooling Breast Pad Ingredients
Water, Glycerin, Octadecane, Sodium polyacrylate, Sodium carboxymethyl cellulose, Tartaric acid, P-Hydroxyacetophenone, Aluminum glycolate, EDTA, Titanium dioxide.
To take some stress out of the process, we offer free returns & exchanges on all our bras! This way, you can try out any size, style or colour to find what works best for you. Visit our returns and exchanges page to begin the process.
Just ensure all original tags are left on and they're in their original condition. Bras that have obviously been worn for an extended period of time, washed or purposely damaged can be not exchanged or returned. 
If you need to return or exchange simply send it back to us in the same package you received it in, with the below address attached. Ensure your order form has been completed and placed back in with your items. 
Tip:
You can post your items back from a post box, however we recommend taking your returns & exchanges to a post office to receive a tracking number.
FREQUENTLY ASKED QUESTIONS
FREQUENTLY ASKED QUESTIONS
How do you use breast cooling pads?
To use New Beginnings cooling breast pads, carefully remove the backing and gently place the pad on the affected area. Once applied, you'll experience an immediate cooling sensation. Once you're done, place the cooling breast pad on a clean surface.
Can you sleep with cooling breast pads?
Yes you can wear the cooling breast pads while you sleep. The breast pads remain cool for up to 3hrs.
What happens if a cooling breast pad tears?
Our cooling breast pads are sterile and hygienic, though if the foil backing tears, we recommend not using the breast pad.
When do you use cooling breast pads?
Breast cooling pads can be used to provide relief and comfort for various breast-related issues such as engorgement, swelling, pain, or discomfort while breastfeeding.
Are cooling breast pads reusable?
Yes. New Beginnings cooling breast pads are reusable.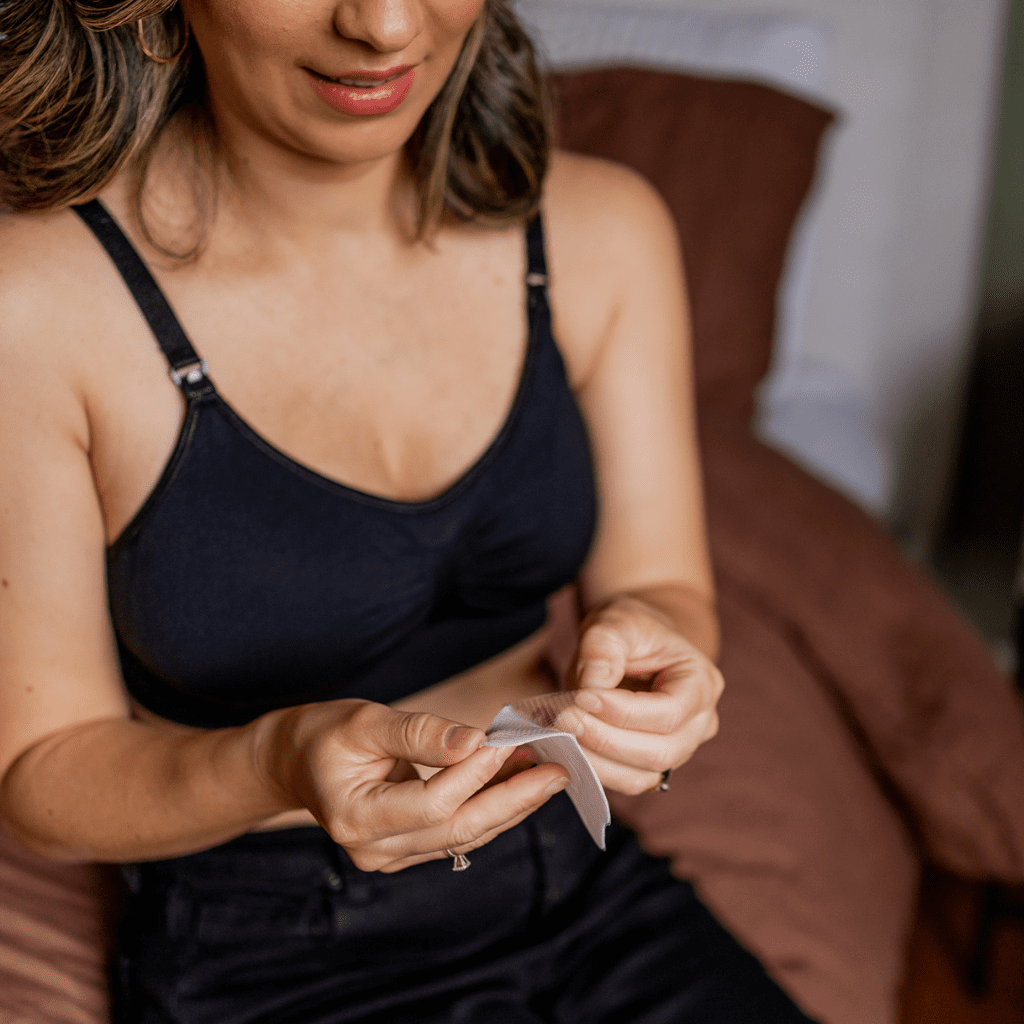 Total 5 star reviews: 13
Total 4 star reviews: 2
Total 3 star reviews: 0
Total 2 star reviews: 0
Total 1 star reviews: 0
Kathryn G.

Verified Buyer

Great product

Definitely helps in the early days of breastfeeding

Elizabeth Y.

Verified Buyer

Really gentle and cooling

I really liked using these just after bubs feeds. Really nice cooling effect and they're semi reusable! Was so handy to have these in the early days when bubs was just beginning to breastfeed.

Amazing product!

These pads are nipple savers. Within a few hours of applying I felt less sensitive and like they were healing my nipples.

Definitely worth purchasing.

The best I've tried

These breast pads are so soothing! It's all I use. They stick so well, You can wear them without a bra unlike others that fall off.

There's no smell and you don't have to wash your nipples before feeding baby.

mom404749 via Mouths of M.

Perfect for me

I love the new beginnings range and everything they offer! Ive recently been using there gel maternity aqua gel breast pads. They help cool and soothe my nipples and breast instantly! They stick on fantastically and stay on until you take them off & if you pop them onto some baking paper whilst feeding you can also reuse them aswell which is also a bargain in my books!
Reviews Loaded
Reviews Added